Jennifer Chianese "My Father's Doctor"
Jennifer Chianese works as a general pediatrician with Bass Wolfson pediatrics, affiliated with Children's Community Pediatrics of the Children's Hospital of Pittsburgh. The experience of discovering dyslexia in her children was the impetus for her to begin writing. At first it was a tool for dealing with the emotions of struggling to find help for a disability neglected by educators, psychologists and doctors. She is hopeful that writing will become a means for speaking and advocating for her patients and all dyslexic children faced with the stress of inadequate education and diagnostic systems currently in place. In the midst of writing about dyslexia, the story "My Father's Doctor," which seems to have been buried for years, presented itself and demanded to be written.
Dixon Yang "The Bright Speck"
Dixon Yang graduated from the University of Florida with bachelor degrees in Biology and Economics, and developed a fascination with neuroscience. He is completing his medical doctorate at the University of Miami Miller School of Medicine with plans to pursue a career in Neurology. Among his research interests in vascular neurology, he has been exploring medical ethics and health law.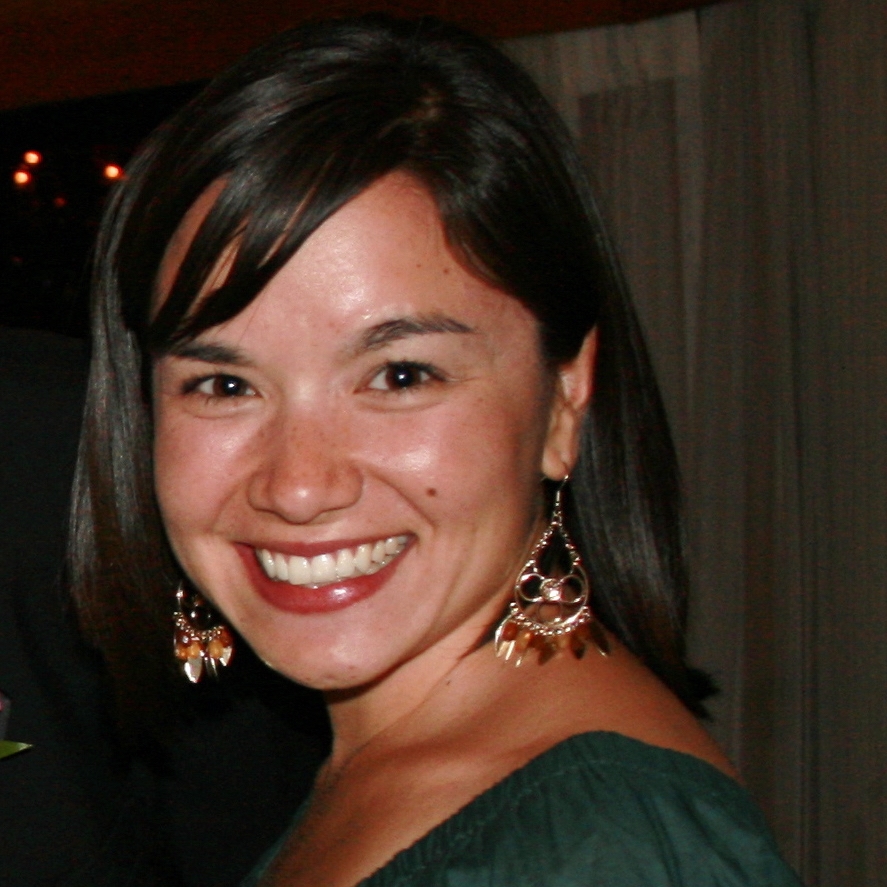 Mary Pan "Dust"
Mary Pan is a family medicine physician with training in global health and narrative medicine. Her work has appeared in Hektoen International, Coffee + Crumbs and Mamalode. She lives in Seattle with her husband and two children.
Inés Ixierda "Fasciotomy"
Inés Ixierda is a queer Bolivian multi-media artist and educator in Oakland, California. She is influenced by Latin American folk art, renegade scholars, comics, and brujeria. She uses art and craft as tools for exploring trauma, transformation and conjuring healing. Her current series of ink drawings uses sequential narration to form an autobiographical record of her experience navigating pain and disability resulting from a random, near fatal attack. She is a member of the San Francisco Bay Area's DIY MFA.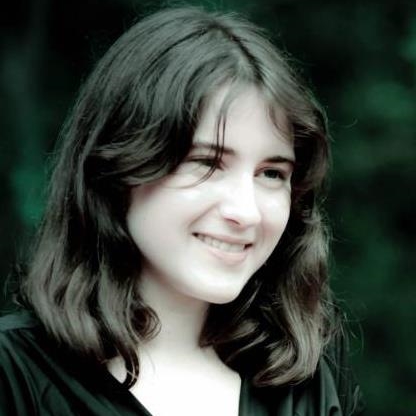 Michelle Izmaylov "Pomegranate Hearts"
Michelle Izmaylov writes because there are untold stories and unanswered questions, because the dictionary words diligently learned in school are not always enough to speak the feelings of a sucker punch to the solar plexus or sunrise inside a cage of ribs, because there are spaces between our fingers and spaces between people and yet we wonder why loneliness exists, because words can leave sharper incisions than steel, because there are writers and painters and musicians who still make us laugh and cry seven hundred years in their future. She is a third-year medical student at the Vanderbilt School of Medicine who received a Bachelor of Science in biology and chemistry from Emory University. "Pomegranate Hearts" was published in the Spring 2016 Intima.
Mary Oak "Love Compounded"
Mary Oak, MFA, is author of Heart's Oratorio: One Woman's Journey through Love, Death and Modern Medicine (Goldenstone Press, 2013). She is currently working on a patient's handbook for cultivating inner resources to undergo surgery and medical interventions. She teaches creative writing and works as a writing guide in Seattle with a focus on writing as a way of healing. www.MaryOak.com
Saljooq Asif "Dont Be A Warrior, Be A Doctor"
Saljooq Asif is currently a student at Columbia University, where he will receive his Master of Science in Narrative Medicine in May 2017. He holds a Bachelor of Science in Biology and English from Boston College, where he was also a member of the Arts & Sciences Honors Program. Asif is interested in the intersection between medicine and the humanities as well as media portrayals of race, gender, and class in regard to healthcare. He also has a background in health journalism, having worked at WCBS-TV and Medscape, a subsidiary of WebMD.
Michelle Bryne "Where the White Coat Hangs"
Michelle Byrne is a medical student at Loyola University Chicago. Prior to medical school, she worked in health policy and operations in Washington D.C. and Kansas City, KS while obtaining her MPH. This work, in conjunction with her experiences with those most marginalized in our world, eventually led her to pursue a career in clinical medicine to see patients of her own. As a physician, she hopes to practice Family Medicine in underserved parts of Chicago and to be involved with broader movements toward justice and equity in our healthcare system. She is passionate about the intersection of medicine with social issues such as poverty, race, immigration, education, religion, and incarceration.
Lynn Pattison "Three Months"
Lynn Pattison is a writer whose poems have appeared in The Notre Dame Review, Rhino, Atlanta Review, Harpur Palate, Rattle, Smartish Pace, Tinderbox and Slipstream, among others, and been anthologized in several venues. Nominated twice for a Pushcart Prize, she is the author of three collections: tesla's daughter (March St. Press); Walking Back the Cat (Bright Hill Press) and Light That Sounds Like Breaking (Mayapple Press). Pattison was awarded an Irving S. Gilmore Emerging Artist Grant through the Kalamazoo branch of the Michigan
Linda Kobert "Writing the Cure"
Linda Kobert worked and taught in nursing for 20 years. Now she writes and teaches creative writing in central Virginia. She also serves as prose editor for the University of Virginia School of Medicine's online literary magazine Hospital Drive. Her poetry and prose has appeared or is forthcoming in Pulse, Lunch Ticket, Postcard Poetry & Prose, The Pen and Bull and elsewhere, and she has had several essays broadcast on a local NPR affiliate. www.LindaKobert.wordpress.com.
Pratyusha Yalamanchi "Why Don't They Just Call It That?"
Pratyusha Yalamanchi is a third year M.D./M.B.A student and 21st Century Full Tuition Merit Scholar at the University of Pennsylvania School of Medicine and the Wharton School. She graduated from Harvard College in 2013 with an A.B in Human Evolutionary Biology and minor in Visual and Environment Studies. She is interested in pursuing a career in value-based surgical care, as a practicing physician and health care administrator.
Wendy French "There is a Dreadful Hell Within Me" and "The Commiphora Myrrah Tree"
Wendy French has two chapbooks and three collections of poetry published, Splintering the Dark (Rockingham, 2005), surely you know this (Tall Lighthouse, 2009) and Thinks Itself A Hawk, (Hippocrates, 2016). She collaborated with Jane Kirwan on Born in the NHS (Hippocates, 2013). French, who won the Hippocrates Poetry and Medicine prize for the NHS section in 2010, was awarded second prize in 2011 and has worked for the past twenty years in healthcare settings helping people come to terms with their situations through poetry. She was Poet in Residence at the UCH Macmillan Centre from April 2015-2016.
Andrea Hansell "Therapy Space"
Andrea Hansell earned a creative writing certificate at Princeton University. She completed her Ph.D. in Clinical Psychology and practiced as a psychotherapist in Michigan for many years. She is currently living and writing in Rockville, Maryland. Her essays and short stories have appeared in a variety of publications including Lilith, Intima: A Journal of Narrative Medicine, Easy Street, and Lascaux Review.
Helen Harrison "Learning Unlearning"
Helen Harrison graduated in the spring of 2016 from the University of California, Berkeley with a B.A. in Public Health. She is interested in neuroscience, behavioral health and medicine, and hopes encourage the use of artistic narratives in science and medicine as her academic career progresses. Harrison's artwork centralizes around the idea that life experiences can manifest themselves in the body's tissues and how identities can form around trauma, disability and the healing process. Her art mainly features scientific images that she has produced or imagery derived from her own medical records. Through turning these images into large-scale, landscape-like pieces, Harrison hopes to draw the viewer into her experience as a patient or bring into view an otherwise unseen anatomical world.
Gabriela Sanchez Petitto "Portrait of a Nude Anatomy"
Gabriela Sanchez Petitto is a Venezuelan-Italian physician, artist and pro-social worker, who grew up in a family with deep cultural roots. She studied her Medical School in the "Universidad Central de Venezuela", where her profound study of human biology often prompted her to illustrate its complexity through drawings and sketches. Soon after finishing her Medical School, she worked as the only physician of a rural primary care center in an isolated indigenous community located in the Amazon. She is currently a first year Internal Medicine resident at the University of Texas Health Science Center in Houston. She continues drawing and writing poetry.
Berges Alvarez "Bubble Wrap"
Berges Alvarez's work demonstrates a profound concern for our extraordinary planet, particularly our shared "soundless landscapes" of oceans, open skies and mountains. Allegorically he conveys a beautiful frailty that reminds us of the wonders we all hold to share and protect.
Ali Grzywna "Anorexia Narratives: Stories of Illness & Healing"
Ali Grzywna graduated with a Bachelor of Art in English at Wellesley College and now works as a research coordinator in Orthopedics at Boston Children's Hospital. She will begin Tufts Medical School Maine Track in Fall 2016.
Beth Leibson "Who's Counting"
Beth Leibson lives and writes in New York City. She is author of The Cancer Survivor Handbook: Your Guide to Building A Life After Cancer (Skyhorse Publishing, 2014).
Roxane Delene "Frida Kahlo's Re-creation of Her Doctor"
Roxana Delbene, PhD MS is a linguist and discourse analyst. She studied literature in Montevideo, Uruguay before coming to the University of Pittsburgh to complete her doctorate degree in Hispanic Sociolinguistics. Her passion for the discourse of health and medicine, the conversational encounters between clinicians and patients, as well as for the narratives of patients and practitioners motivated her to pursue a MS in Narrative Medicine at Columbia University. She has published articles, on topics related to medical communication, in refereed journals such as, Communication & Medicine, Spanish in Context, and Critical Inquiries in Languages Studies among others. She is currently an adjunct faculty in the Department of World Languages and Cultures at The College of New Jersey.

Sayantani DasGupta, MD MPH is a faculty member in the M.S. Program in Narrative Medicine, the Institute for Comparative Literature and Society and the Center for the Study of Ethnicity and Race, all at Columbia University. She is also the co-chair of the Columbia University Seminar in Narrative, Health and Social Justice. She is the author of numerous journal articles and book chapters, and the author or co-editor of four books, including Stories of Illness and Healing: Women Write Their Bodies (Kent State, 2007) and Globalization and Transnational Surrogacy in India: Outsourcing Life (Lexington Books, 2014). Learn more about her work at www.sayantanidasgupta.com.
Sayantani DasGupta "Frida Kahlo's Re-creation of Her Doctor
Sayantani DasGupta, MD MPH is a faculty member in the M.S. Program in Narrative Medicine, the Institute for Comparative Literature and Society and the Center for the Study of Ethnicity and Race, all at Columbia University. She is also the co-chair of the Columbia University Seminar in Narrative, Health and Social Justice. She is the author of numerous journal articles and book chapters, and the author or co-editor of four books, including Stories of Illness and Healing: Women Write Their Bodies (Kent State, 2007) and Globalization and Transnational Surrogacy in India: Outsourcing Life (Lexington Books, 2014). Learn more about her work at www.sayantanidasgupta.com.
Deborah Jones "Door of Reception: Invitation to a Narrative"
Deborah L. Jones lives by the credo, "Stay boundlessly curious, listen actively, lead as a learner, learn as a leader, and laugh often." That explains how she came to narrative medicine after successful careers in supply chain, corporate communications, and broadcast news. Several decades separate her undergraduate degree in journalism from Syracuse University and her Master of Arts in health advocacy from Sarah Lawrence College. It was there, in a class called Illness and Disability Narratives, that the act of listening—with humility—took on new meaning. Deborah, a transplant from Chicago to southern Indiana, is currently a health advocacy consultant for Sarah Lawrence's End of Life Care program.
Esther (Young Ju) Lee "Migrations"
Esther (Young Ju) Lee was born in Seoul, but considers the Philippines one of her many global homes. She is currently a third year medical student at Ben-Gurion University of the Negev, the Medical School for International Health, in Israel. An avid reader and a writer at heart, she incorporates reflective writing to help her maintain clarity in her studies and adjust to her emerging doctor role. She is also published in The Journal of General Internal Medicine, The Living Hand (2016), and in a collection of third culture kid narratives (The Worlds Within: An anthology of TCK art and writing; Summertime Publishing, 2014). She is eager to continue combining her interests in cultural humility and narrative medicine as a physician.
Małgorzata Nowaczyk "Your Father's Heart"
Małgorzata Nowaczyk, a pediatrician and a clinical geneticist, is a professor at McMaster University and DeGroote School of Medicine in Hamilton, Ontario. Her non-fiction has appeared in Geist, The Examined Life Journal, and Canadian Medical Association Journal, and two short stories will appear in the literary magazines Prairie Fire and Numero Cinq. She is a co-editor of an anthology of short stories from the Canadian-Polish diaspora to be published by Guernica Editions in 2017. She lives in Hamilton with her husband, an academic internist, and two sons.
Andrew Boden "Quiet, Quiet Room"
Andrew Boden's recent short stories, essays and poetry have appeared in The Journey Prize Stories 22, The New Quarterly, Prairie Fire, Other Voices, Vancouver Review, and Descant. His story "The Parts of Ourselves Without Names" was a recent honourable mention in Glimmer Train's "Family Matters" fiction contest. In 2012, he co-edited Hidden Lives: Coming Out on Mental Illness, an anthology of personal essays published by Brindle & Glass. He lives and works in Burnaby, British Columbia with his wife and three calculating cats.
Olivia DiLeonardo "The Anatomy Lesson"
Olivia DiLeonardo is a medical librarian at Nemours Children's Hospital and a medical education instructor at the University of Central Florida College of Medicine, where she teaches narrative medicine to students and faculty.
Josephine Ensign "Medical Maze"
Josephine Ensign is a writer and a nurse. She teaches health policy and health humanities at the University of Washington in Seattle. She is an alumna of Hedgebrook, the Jack Straw Writers Program, and the Community of Writers at Squaw Valley. Her essays have appeared in The Sun, The Oberlin Alumni Magazine, Pulse: Voices from the Heart of Medicine, Silk Road, The Intima, The Examined Life Journal, Johns Hopkins Public Health Magazine, and in the nonfiction anthology: I Wasn't Strong Like This When I Started Out: True Stories of Becoming a Nurse edited by Lee Gutkind. 'Greyhound Therapy' is based on a chapter from her forthcoming book, Catching Homelessness: A Nurse's Story of Falling Through the Safety Net (She Writes Press, August 2016).
Vik Reddy "Physician as Enabler"
Vik Reddy is a practicing plastic surgeon and writer. His work has been published in The Detroit News, The Detroit Free Press, Bridge Magazine, the Journal of Plastic & Reconstructive Surgery, and Intima: a Journal of Narrative Medicine. Vik lives in Bloomfield Hills, Michigan and serves as Medical Director of Quality at Henry Ford Macomb Hospital.
Allison Larson "The Myth of the White Coat"
Allison Larson is an Assistant Professor of Dermatology and Assistant Dean of Academic Affairs at Boston University School of Medicine. In addition to 30 peer-reviewed scientific articles, she has published narrative medicine pieces in the International Journal of Women's Dermatology and the Journal of the American Geriatric Society. She is particularly interested in how experiences of grief and loss shape and change us.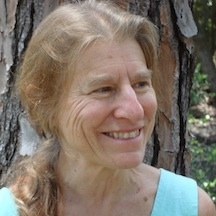 Joan Michelson "A Slice of Strudel"
Joan Michelson, an American who lives in England, has published Toward the Heliopause (Poetic Matrix, 2011), poems, fiction and essays in British Council anthologies, New Writing, vols 3, 4, 14: 'Prognosis', The American Journal of Nursing, 2012: 'The Next Week', The Best of Bellevue anthology. 'Muslim Girl' won the Hamish Canham Prize from the Poetry Society of England, 2012; 'Daxon Fraser', won first prize, Torriano International Competition, 2014. 'Stories' won first prize, the Bristol Poetry Competition 2015. 'Eva Borrisov' was published in the Fall 2015 Intima: A Journal of Narrative Medicine. Five poems in bilingual form (Italian-English) are forthcoming in Cenobio Switzerland. Former head of creative writing, University of Woverhampton, Michelson teaches creative writing to medical students at Kings College, University of London.
Virginia Boudreau "Signing the Order"
Virginia Boudreau lives in a lovely seaside community on the south western tip of Nova Scotia, Canada. Soon she'll be retiring from her position as a Learning Disabilities Specialist and is looking forward to having more time for her other passions: writing, gardening and beach combing. Poetry has long been her preferred medium for emotionally processing and responding to serious illness when it affects those closest to her. Her work has appeared in a wide variety of North American literary magazines.
John Graham-Pole "Premies"
John Graham-Pole is a graduate of London University (1966) and professor emeritus of pediatric oncology and palliative care from the University of Florida. He's published/co-edited six books on arts health and poetry, and his short stories and essays have been published in Ars Medica, CMA Journal, Hektoen, Medical Humanities, and Yale Journal of Humanities. He's just completed a novel and a memoir. Graham-Pole co-founded the Center for Arts Medicine (www.arts.ufl.edu.cam) and Center for Spirituality & Health (www.spiritualityandhealth.ufl.edu), and works with artists, health professionals, and family caregivers, to promote the expressive arts in our physical, psychological, and social health and wellbeing. He lives in blissful retirement with his wife, Dorothy, in Antigonish, Nova Scotia.
Steven Lewis "Some Cream with My Cholesterol"
Steve Lewis is a former Mentor at SUNY-Empire State College, a current member of the Sarah Lawrence Writing Institute faculty and an active freelancer. His work has been published in The New York Times, Washington Post, LA Times, The Christian Science Monitor, Spirituality & Health, Ploughshares, Pulse and a biblically long list of parenting magazines (7 kids, 16 grandkids). He is a columnist for Talking Writing and Literary Ombudsman for WritersReadOnline.com. His books include Zen and the Art of Fatherhood, The ABCs of Real Family Values, Fear and Loathing of Boca Raton and a novel, Take This (Codhill Press, 2015).
Ann Wallace "A Life Less Terrifying: The Revisionary Lens Of Illness"
Ann E. Wallace, PhD, is an Associate Professor of English at New Jersey City University, where she serves as the Coordinator of both the Composition Program and the Writing Center. She has published on literature of trauma and illness, as well as on her teaching practices within the composition classroom. Additionally, she writes poetry and creative nonfiction on her experiences with ovarian cancer and multiple sclerosis. She earned her doctorate in English from The Graduate Center of the City University of New York and a masters degree in Women's Studies from Rutgers University.
Sarah Garvey "ICU Man"
Sarah L. Garvey is completing her MS degree in Narrative Medicine at Columbia University in New York City. She earned a BA from Wellesley College in 2015, where she graduated with Honors in English literature and biology. Her thesis, "Looking Through Death's Veil: Keats, Mortality, and Medicine," has earned international recognition. She will be starting medical school in Fall 2016, where she plans to incorporate the value of NM in medical education and clinical practice.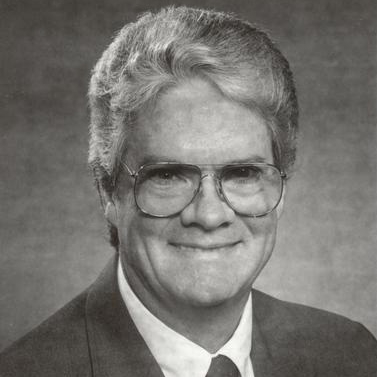 Albert Howard Carter III "The Bubbling Fire in the Bone Marrow Transplant Unit
Albert Howard Carter, III, Ph.D., is adjunct professor, Social Medicine, School of Medicine, UNC-Chapel Hill. He is a licensed massage therapist and a certified Qigong therapist. "The Bubbling Fire in the Bone Marrow Transplant Unit" is an excerpt from his book manuscript, "Our Worlds of Matter, Mind, and Energy Converge: Explorations in Massage, Cancer, Qigong, and Quantum Physics." His published books include Clowns and Jokers Can Heal Us: Comedy and Medicine; Our Human Hearts: A Medical and Cultural Journey, and First Cut: A Season in the Human Anatomy Lab. His prose and poems have appeared in New England Journal of Medicine, JAMA, Hiram Review, Ars Medica, Blood and Thunder. ahcarteriii.com.
Zoe Mays "Dovetail"
Zoe Mays is a librarian in Kansas City. Her work focuses on youth programming and urban farming. She holds a B.A. in English from the University of Montana. Her poetry has appeared in Zone 3.
Thomas Nguyen "Six Ways of Looking At A Friend"
Thomas Nguyen is a rising fourth-year undergraduate student studying neuroscience and creative writing at the University of Texas at Austin. In the future, he hopes to go into psychiatry. He is especially interested in exploring the intersection between literature and medicine and the power narrative can have in the healing process. He has previously been published in local journals around the Austin area, and has a forthcoming publication in The Healing Muse.
Kelly Garriott Waite "Precipice"
Kelly Garriott Waite's work has appeared in the Christian Science Monitor, the Globe and Mail, the Philadelphia Inquirer, and elsewhere. She is currently writing about her search for stories: The story of her father; the story of her great-grandfather, who immigrated to the United States from Russian-occupied Poland; the story of the forgotten second owner of her historical Ohio home, an English immigrant who was adopted into a Native American family.
Apurva Khedagi "Pedagogy by the Oppressed: My Journey to Narrative Medicine"
Apurva Khedagi is student within the M.S. Program in Narrative Medicine at Columbia University. She recently graduated from Stanford University, where she studied Human Biology. An aspiring physician, Apurva is very interested in patient-physician relationships and their impact on how care is offered and received. She reflects on experiences that founded this interest and led her to narrative medicine.
Ansel Oommen "Inspiration/Expiration"
Ansel Oommen is a medical technologist candidate with a B.S. in Toxicology. He is also a research assistant for the Research Foundation for Mental Hygiene at the NYS Psychiatric Institute/CUMC, an herbarium/art collections survey volunteer at the New York Botanical Garden, and a blog writer for the International Federation of Landscape Architects. A lover of the arts, natural sciences, and health sciences, he continues to explore the human condition through all of its multifaceted potential.
Hena Ahmed "Forget Me Not: A Visual Tale of a Head and Neck Cancer Patient"
Hena Ahmed is a 4th year M.D. Candidate at Harvard Medical School. Originally from Indiana, she graduated from Indiana University in 2012 with a B.S. in Neuroscience and B.A. in Chemistry. She then headed to Boston to begin her studies at Harvard. She is interested in neuroscience research, and will spend this year as a Howard Hughes Medical Institute Medical Research Fellow. In her free time, she enjoys drawing and oil painting. Her previous work has been featured in the Intima, New Physician Magazine, Labyrinth Journal, Harvard Medical Student Review, and her painting "A priceless gift" is on permanent display at Harvard. She hopes to continue to combine her passion for art and medicine in her career.
Mariel Z. Knight "Chemo Chemistry or How I Fell in Love with My Oncologist"
Mariel Z. Knight is a medical editor and freelance writer.