INTIMA SPRING 2017 | Contributors
Samantha Barrow
Samantha Barrow is a poet, writer and teacher. She directs the Medical Humanities program at the Sophie Davis/CUNY School of Medicine, and teaches in the Narrative Medicine Program at Columbia and the Health Advocacy Program at Sarah Lawrence.
Jutta Braun
Jutta Braun is celebrating her fortieth year in nursing in 2017. She has never quite figured out a specialty and has instead dabbled in different health areas, including renal transplant, intensive care, home care, cardiac rehabilitation, psychiatric and pediatric nursing. In the last twenty years, she has been privileged to share her knowledge with her nursing students. She has always wanted to write about the blessing of being a witness to the most profound moments of life – birth, death, and the whole journey in between – and is thankful to have that opportunity now.
William Cass
William Cass has had over a hundred short stories accepted for publication in literary magazines and anthologies such as december, Briar Cliff Review, and Blood and Thunder. Recently, he was a finalist in short fiction and novella competitions at Glimmer Train and Black Hill Press, received a Pushcart nomination, and won writing contests at Terrain.org and The Examined Life Journal. He lives in San Diego, California.
Jasmine Cheng
Jasmine Cheng is a second year medical student at the University of British Columbia. She feels that art is a gift of God, her special indulgence and creative outlet, and a constant companion since childhood. She is especially appreciative of the beauty and elegance found in human anatomy, from the smallest cells to organ systems and finds a certain semblance of the beauty of nature therein.
Vinia Dakari
Vinia Dakari lives in Thessaloniki and Athens, Greece. She holds a PhD from the Department of American Literature and Culture, School of English, Aristotle University (Thessaloniki). Her doctoral dissertation, "Performing Cancer: Toward an Aesthetic of the Unpresentable" (2016) seeks to construct a philosophical/theoretical/analytical framework to accommodate the distinctive aesthetics of illness-related performance—namely, the unpresentability of cancer—and its impact on audiences. She is the editor of the June 2018 issue #17: "Medicine and/in Theatre" of Critical Stages/Scènes Critiques, the webjournal of the International Association of Theatre Critics (IATC). Her scholarly works appear in international academic journals, edited volumes, and presentations. Her postdoctoral research focuses on introducing the Medical Humanities to Greek academic, medical, and art institutions.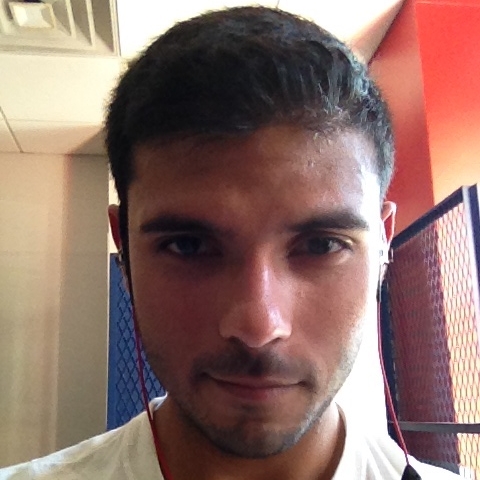 Lala Tanmoy Das
Lala Tanmoy Das is a full-time healthcare and pharmaceutical consultant. He resides in New York City and is an enthusiast of short form poetry. His poems have appeared in several journals including Thought Catalog, Allegro and Chelsea Station.
Bekka DePew
Bekka DePew is a first year medical student living in Nashville, TN. She loves biking, music, seasons, and Christmas lights.
Stephanie Anne Deutsch
Stephanie Anne Deutsch is a pediatrician who specializes in the evaluation and diagnosis of suspected victims of child physical abuse, sexual abuse and neglect. She completed her Pediatrics residency training at the Children's Hospital at Montefiore, completed fellowship training in Child Abuse Pediatrics at The Children's Hospital of Philadelphia, and currently is the co-medical director of the CARE (Children at Risk Evaluation) Program at the Alfred I DuPont Hospital for Children in Wilmington, Delaware. She is interested in the use of creative writing to help clinicians who assess victims of child abuse deal with vicarious trauma.
Andrea Eisenberg
Andrea Eisenberg has been an obstetrician/gynecologist in the Metro Detroit area for nearly 25 years. Through her many years in women's health, she has shared the countless intimate moments of her patients, and shared in their joys, heartaches, secrets, losses and victories. In her writing, she captures the human side of medicine and what doctors think and feel in caring for patients. She has documented these stories on her blog, www.secretlifeofobgyn.wordpress.com. Andrea is also a guest rotating blogger on KevinMD and has had several pieces published in Pulse, Voices From the Heart of Medicine, "More Voices" section.
Giamila Fantuzzi
Giamila Fantuzzi, Ph.D., is Professor in the Department of Kinesiology and Nutrition at the University of Illinois at Chicago. Her research and teaching focus on the role of inflammation in chronic diseases. She is the author of more than one hundred scientific publications as well as the book Body Messages. The quest for the proteins of cellular communication. (Harvard University Press, 2016).
Wendy French
Wendy French is a poet, whose latest collection of poems, Thinks Itself A Hawk, was published by Hippocrates press in 2016. Her collaboration with Jane Kirwan resulted in the book Born in the NHS also published 2013 by Hippocrates press. She won the Hippocrates Poetry and Medicine prize for the NHS section in 2010 and was awarded second prize in 2011. She has worked for the past twenty years in healthcare settings. She was Poet in Residence at the UCH Macmillan Centre from April 2015-2016. In 2017, she will be working with patients/caregivers on writing their memoirs. She is one of six poets invited in May 2017 to Bucharest to work with MA students on translations of their novels into English. She currently is writing poems to celebrate Waterloo Bridge.
Liz Fyne
Liz Fyne has an M.S. in neuroscience and she spent over fourteen years doing biomedical research, including six years working in a translational HIV cure lab. She has two short stories published in anthologies (2015, 2017). A third story was published in 34th Parallel Magazine (2016). She is also author on multiple scientific publications and a peer-reviewed book chapter.
Lauren Gambill
Lauren Gambill is pediatrician, child health advocate, and writer. She lives and works in Sacramento, California. Follow her on Twitter @renkate
Erin George
Erin George is a Certified Nurse-Midwife at Cambridge Hospital and Birth Center in Cambridge, MA. Erin completed her midwifery training at Yale University and is also an alumna of Bryn Mawr College and MGH Institute of Health Professions. She has published on topics related to global health and health disparities within nursing texts and is currently writing a book about the personal breastfeeding experiences of health care providers.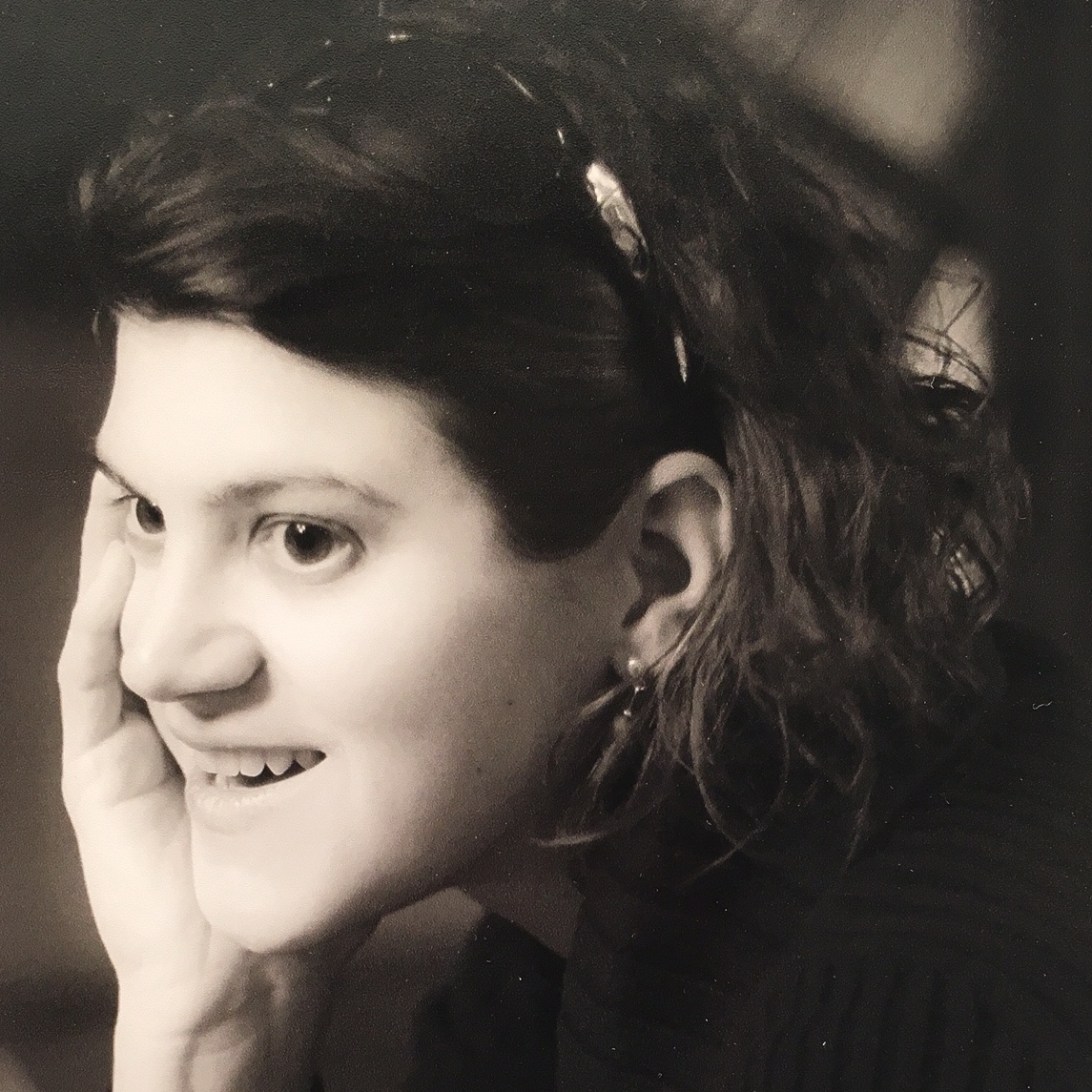 Carrie Gilman
Carrie Gilman is a licensed clinical social worker who has worked in the medical field for over 15 years, primarily in settings serving individuals and families coping with chronic, serious, and end of life illnesses. In that time, Carrie's love of reading and writing poetry has significantly overlapped with the experience of witnessing the way in which individuals and families face illness. Carrie resides in Denver, CO with her husband and daughter.
Nadia Hannan
Nadia Hannan is a dancer, choreographer, arts administrator, and arts educator from New York City. She graduated magna cum laude from Brown University in May 2014 with a BA in Performance Studies and will be starting the MFA program in Dance at Sarah Lawrence College in Fall 2017. In addition to working as a freelance performer, Nadia currently works as the Education Assistant and an Administrative Assistant at BAX/Brooklyn Arts Exchange in Park Slope. Nadia was diagnosed with Ewing Sarcoma in her lower left mandible in November 2000. This May will mark her 16th year in remission.
Margot Hedlin
Margot Hedlin finished medical school at the University of North Carolina in early 2017 and will soon be roaming the halls of Bellevue as an internal medicine resident at NYU. She is curious about illness identity, narrative ethics, implicit bias, and the questions in medicine that don't really have answers. Her essays have been published in Neurology, the Journal of General Internal Medicine, Hektoen International, and the Journal of the American Geriatrics Society.
David Hilden
David Hilden is an internal medicine physician practicing in a large urban hospital in Minneapolis. He graduated from the University of Minnesota Medical School in 2000 and remains on the faculty as Associate Professor of Medicine. He has a Master of Public Health degree from the University of Minnesota focusing on healthcare policy. In addition to clinical care and teaching activities, he does health and wellness education to the general public online at myhealthymatters.org and on a live weekly radio broadcast. He has traveled to Israel and Palestine on three occasions with the aim of using healthcare to promote understanding of Middle East issues.
Ellen Holtzman
Ellen Holtzman is a writer and practicing psychologist in Wakefield, Massachusetts. Her previous essays have appeared in Cognoscenti, CommonHealth, the American Psychological Association's magazine Monitor, and the anthology Same Time Next Week.
Anand Jayanti
Anand Jayanti is a third year medical student who spends his time running, whether it's along a street in the evening or after writing an elusive ending to a poem, but usually both. He was born and raised as both Indian and American, and now feels both young and old, as he learns a trade that is both art and science. Jayanti notes: "I have heard tell that as these dualities mount, we become wiser, but alas at this writing I am still waiting to feel wise."
Bruce Jennings
Bruce Jennings is a bioethicist and a faculty member at Vanderbilt in the Department of Health Policy and Center for Biomedical Ethics. His mother died with hospice care in his home in New York many years ago.
Charlotte Jones
Charlotte Jones writes poetry and flash fiction in Houston, TX. Her work has appeared in over eighty literary and commercial magazines including The Bellevue Literary Review, Nerve Cowboy and Barbaric Yawp, which nominated her for a Pushcart Prize. When not writing, she loves to golf, sing, play the piano and travel, most recently venturing to the Galapagos and Antarctica.
Rose Jones
Rose Jones, who has a PhD in Anthropology from Southern Methodist University, has been actively engaged in medical education for more than two decades: teaching, writing curricula, conducting research, and lecturing. Dr. Jones has held faculty positions at UT Southwestern Medical Center, Parkland Health and Hospital System, and Children's Health at Dallas. Her areas of expertise include cultural competency, health literacy, community advocacy, and ethnographic assessment. She has conducted research in diverse settings, including Mexico, Jamaica, St. Lucia, Barbados, and East Texas. Dr. Jones is currently the Director of Evaluation at the Perot Museum of Nature and Science in Dallas.
 
Rayda Aaishah Joomun
Rayda Aaishah Joomun, MD grew up in Mauritius. She studied medicine at Dow University of Health Sciences, Pakistan. She received multiple literary awards for the Commonwealth 'Write around the world' competition and the 5th International Writers' Conference in Mauritius. She thanks her father for introducing her to the beauty of literature and writing at an early age. She is currently in general practice.
Grace S. Kao
Grace S. Kao, PhD is an assistant professor at Baylor College of Medicine and pediatric psychologist and co-founder of the Interdisciplinary Pediatric Pain Medicine Clinic at Texas Children's Hospital. By day, she helps children and adolescents with chronic medical conditions find hope and healing. By night, she seeks her own well-being, in part, through penning stories and reflections inspired by these young muses.
Jen Karetnick
Jen Karetnick is the author of seven poetry collections, including American Sentencing (Winter Goose Publishing, May 2016)—which was a long-list finalist for the Julie Suk Award from Jacar Press—and The Treasures That Prevail (Whitepoint Press, September 2016), which is a 2017 finalist for the Poetry Society of Virginia Book Award. She received an MFA in poetry from University of California, Irvine and an MFA in fiction from University of Miami. Her work has appeared recently or is forthcoming in TheAtlantic.com, The Evansville Review, Foreword Reviews, Guernica, The McNeese Review, Negative Capability, One, Painted Bride Quarterly, Prairie Schooner, Prime Number Review, Spillway, Valparaiso Poetry Review, Waxwing and Verse Daily. She is co-director for the reading series, SWWIM (Supporting Women Writers in Miami).
Lori Duin Kelly
Lori Duin Kelly was the founder and longtime chair of the Body and Physical Culture area of the Popular Culture Association. Now retired from full time teaching at Carroll University, Professor Kelly continues to publish work exploring the notion of how narratives become constructed around medical events and how and why the different voices within those conversations become subordinate or ascendant in constructing medical understandings. Her work has appeared recently in Sage Open and Journal of Medical Humanities.
Sandra Klein
Sandra Klein is a Los Angeles artist who often manipulates images by collaging and sewing on them. Her degrees are in printmaking, but she has slowly moved away from that process to collage and then photography. She is interested in layering and constructing images, but also creating the layered image as she shoots.
Carlene Kucharczyk
Carlene Kucharczyk is a freelance writer currently living in Connecticut. She earned her MFA in Poetry from North Carolina State University and BA in Literature from Wagner College. Her work has appeared in Tupelo Quarterly and Strange Horizons, and she is the recipient of a scholarship from The Frost Place Poetry Seminar. She is interested in the role narrative plays in creating empathy.
Joy Liu
Joy Liu is an internal medicine resident in Boston, MA. Her interests include speculative fiction, the history of medicine, and health advocacy. She has self-published one novel (so far), Watermark, available in the Amazon Kindle store. She maintains a technical medical blog called "The Friendly Intern," and recently retired a reflective blog called "Pathos and Pathology." She plans to write both facts and fiction in the future.
Megan Maier
Megan Maier is a third year medical student at the James H. Quillen College of Medicine at East Tennessee State University. She lives in Johnson City, TN with her two dogs, Tiberius and Artemis, and will be applying for residency positions in Psychiatry in the fall.
Lizzie Martin
Lizzie Martin is a writer living in Washington, DC, whose work has appeared in The Adroit Journal, plain china, and District Lines; has been recognized by Princeton University's Lewis Center for the Arts; and was named Notable Nonrequired Reading in The Best American Nonrequired Reading 2014.
Anne Merritt
Anne Merritt is a physician writer. She has authored scientific research, a historical essay, and personal narratives in addition to her poetry. She currently practices emergency medicine at Stanford University. She seeks to bring transparency to the world of medicine through her work.
Emily Millam
Emily Milam is a graduate of Harvard College and NYU School of Medicine. She is pursuing her dermatology residency also at the NYU School of Medicine.
Jake Minor
Jake Minor is a third year medical student at West Virginia School of Osteopathic Medicine. Prior to medical school, he was an Americorps mentor in their Energy Express program and also worked as a nursing assistant at a rehabilitation hospital. He is interested in the influential power of stories and their role in medicine.
Meredith O'Brien
Meredith O'Brien teaches journalism at Northeastern University. The Boston- area author of the newly-released Mr. Clark's Big Band: A Year of Laughter, Tears and Jazz in a Middle School Band Room—about a jazz band's year of grief and recovery after the sudden death of a classmate—O'Brien is nearing completion of an MFA in creative nonfiction from Bay Path University. A former newspaper reporter, investigative journalist and weekly columnist, O'Brien is currently working on a memoir about life as a Multiple Sclerosis patient. Read more about her work at mereditheobrien.com and follow her on Twitter, @MeredithOBrien.
Sean Murphy
Sean Murphy has been publishing fiction, poetry, reviews, and essays on the technology industry for almost twenty years. He has appeared on NPR's "All Things Considered" and been quoted in USA Today, The New York Times, The Huffington Post, Forbes and AdAge. In addition, he is an associate editor at The Weeklings, where he contributes a monthly column. He writes regularly for PopMatters, and his work has also appeared in Salon, The Village Voice, The New York Post, The Good Men Project, All About Jazz, AlterNet, Web Del Sol, Elephant Journal, 805 Lit + Art and Northern Virginia Magazine. He is currently the writer-in-residence at Noepe Center for Literary Arts at Martha's Vineyard. To learn more about Sean Murphy, please visit seanmurphy.net/.
Carolyn Oliver
Carolyn Oliver, who is a graduate of The Ohio State University and Boston University, lives in Massachusetts with her family. Her work is forthcoming in The Worcester Review and Cumberland River Review and has appeared in Day One, Tin House's Open Bar, Scoundrel Time, America, matchbook, and elsewhere. Links to more of her work can be found at carolynoliver.net.
Ansel Oommen
Ansel Oommen is a medical technologist candidate at St. Joseph's College. He is also a research assistant for the Research Foundation for Mental Hygiene at CUMC/NYSPI and a volunteer researcher at the New York Botanical Garden.
Schneider K. Rancy
Schneider K. Rancy is a Haitian-American graduate of Columbia University, where he studied English and Comparative Literature, and Biology. His poetry has been featured in Columbia New Poetry magazine, which publishes experimental works of poetry and art. He is also a matriculating medical student in New York City. His peer-reviewed research articles on nerve and wrist reconstruction have been published in the Journal of Hand Surgery (American Volume), the Journal of Hand Surgery (European Volume), and the Journal of Wrist Surgery.
Carol Scott-Conner
Carol Scott-Conner is Professor Emeritus of Surgery at the University of Iowa Carver College of Medicine, where she is a member of the Humanities Council and serves on the editorial board of ' The Examined Life' literary journal. Her monograph, Medical Writing: Creative Writing for Clinicians, clarifies the distinction between technical writing and creative writing. Her creative work explores the intersection between surgeon and patient, and hopes to illuminate the lives of women in surgery. Her short stories have appeared in numerous small literary journals and she has published two short story collections: A Few Small Moments, and Beachcombings.
Katherine DiBella Seluja
Katherine DiBella Seluja, who won the Southwest Writers Poetry award, is a poet and a nurse practitioner. Her work has appeared in American Journal of Nursing, bosque, Connotation Press, Crab Creek Review, Iron Horse Literary Review and Santa Ana River Review, among others. Her first collection of poetry, Gather the Night, is dedicated to her brother and focuses on the impact of mental illness. It is forthcoming from UNM Press in 2018. Katherine works as a pediatric nurse practitioner in Española, NM and as adjunct clinical faculty at the College of Nursing at UNM. She holds degrees in Nursing from Columbia and Yale University. Katherine is currently working on a collaborative poetry project in response to the 2016 presidential election.
Shabnam Shehan
Shabnam Shehan is a 19-year-old university student. By the time she graduated high school, she had four Royal Commonwealth Society Essay Competition awards (2 golds, 1 silver, 1 bronze), two world prizes in IGCSE English Literature and English Language, and 98% in her final A level English Literature exams. Her poetry manuscript Notes of a Finifugal Mind was shortlisted for the RædLeaf Poetry Award in 2016. If she's not studying medical textbooks or reading medical novels excessively, she's often found listening to Boys II Men whilst writing fiction.
Jeff Shearl
Jeff Shearl is a writer from Akron, Ohio. His story "The Doormen Diaries" appears in Belt Magazine's "Akron Anthology." He has difficulty taking most things seriously, which inevitably leads to good story material.
Sarah Shirley
Sarah Shirley lives in Hamilton, New Zealand with her husband and two young children. She previously worked as a molecular biologist, and is now in her final year of medical school. Her poems have appeared or are forthcoming in star*line, takahe Magazine, Poetry New Zealand Yearbook 2017, Atlas, Ars Medica, and Pedestal.
Cheryl Shore
Cheryl Shore, whose career has included teaching, research and practice, has taught nursing students at both the undergraduate and graduate levels, and has practiced as a nurse practitioner for more than 20 years. Shore has published multiple research articles pertaining to family coping with chronic illness, and has presented at conferences in the United States, Iceland, and Japan. She currently practices at a clinic for the underinsured in north central Indiana. In her free time, she writes novels and short stories in several genres. Shore lives in the greater Indianapolis area with her family. She plans to participate in a medical mission to Bolivia in the summer of 2017.
Hugh Silk
Hugh Silk, MD, MPH, FAAFP, is a family physician and Professor in the Department of Family Medicine and Community Health at the University of Massachusetts Medical School. He graduated from McMaster Medical School in Hamilton, Ontario, Canada and did his residency at University of Massachusetts Family Medicine Residency in Worcester. Hugh moderates a weekly list serve of clinical success stories written by family doctors and learners called "the Thursday Morning Memo." He teaches humanities in medicine workshops for family medicine residents and has used film in his teaching of medical students. Silk is a member of the medical school's humanities in medicine committee.
Robert Spencer
Robert Spencer is a pediatric resident at Mount Sinai Kravis Children's Hospital. He enjoys narrative medicine and his work has appeared in various journals, including JAMA and BMJ Medical Humanities.
Ogundare Tope
Ogundare Tope is a Nigerian poet, short story writer and shrink. Writing is cathartic and he shares pieces of his writing on his blog, www.zaphnathpaaaneah.com.
Kenneth Weinberg
Kenneth Weinberg has worked as an ER MD for some 30 years and now works in Urgent Care; he is registered in NY State to certify qualified patients to receive medical cannabis. Weinberg, who is active in the Program in Narrative Medicine, is also a photographer, published author and social activist. He is involved in attempting to get Single Payer Universal Health Care as well as educate physicians and the general public about the many benefits of medical marijuana.
Richard Westcott
Richard Westcott is now retired, having spent a professional lifetime in family practice in the southwest of England. Educated at Oxford and London Universities, he completed his training in Exeter before moving to north Devon, on the edge of the National Park of Exmoor. He retained his links with Exeter University, becoming a lecturer in General Practice with responsibility for training family doctors and training other trainers. He has published widely in the British Medical Journal and many other publications, a recent essay appearing in the acclaimed anthology Miracles We Have Seen, edited by Harley Rotbart. His love of the written and spoken word underpins the present article. A prize-winning author, he now focuses on writing and sharing poetry.
Kelley Yuan
Kelley Yuan will begin her studies at Sidney Kimmel Medical College in 2018 as part of the Penn State/SKMC combined BS/MD program. She studies illustration and fences épée when she should be revising for exams. Her work seeks to capture the rare, light-hearted moments in a field filled with pain, fear, and tough decisions.